Wow! I have made it to post number two-hundred! Amazing! Usually at these monumental posts, you're supposed to do some kind of "facts about me" post, but I've already done a ton of them, so I figured that I would do the fun Photobucket one that I see from time to time. If you want to play along on your blog, here are the rules...
2. Type in your "answer" to each question in the search box.
3. Use only the first page!
4. Insert the picture on your blog.
1. What is your current relationship status?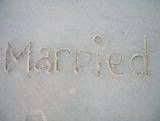 2. What is your current mood?
3. What is your favorite movie? (it's a tie)
4.Who is your favorite band/singer?
5. Where do you live?
6. Where do you work?
7. What do you look like?
8. What do you drive?
9. What's your favorite T.V. show?
10. Describe yourself.
11. What are you doing today?
12. What did you do last night?
13. What is your name?